Who are The Ukulele Riff-Raff?
We are a group of amateur singers and instrumentalists in the Alnwick area who enjoy the fun of making music together.
We meet:

Every Tuesday evening
From 7.15 pm for a couple of hours
NOW AT the Blue Bell Inn, 11 Clayport St, Alnwick, Northumberland, NE66 1LA
Cost: Small charge of £2 per session .

Fancy singing with us?

and playing the ukulele?
or learning to play the ukulele?
or playing a percussion instrument?
or maybe just singing?

If you are interested, come and join us in the Blue Bell Inn on a Tuesday evening. Visitors are very welcome - (No charge on first visit)

Contact us?

Susan Thompson is our Secretary.
To email her just replace "AT" in riffraffATnorthumbrian.info
Why "Riff-Raff"?
It's simple really (and corny!). When the group started we were playing
riffs on ukuleles in the RAFA Club (which In Alnwick is always pronounced "Raffa", never "R. A. F. A.")
Gig Diary
Songs

Graphics

Click below to download copies of our songs.
Click below to download:

the graphics files for our logo
our Riff-Raff poster or leaflet
a blank poster which you can use to advertise a forthcoming appearance at your venue.
Photographs
Click some of the images for higher-resolution print versions.
31st July 2018 - at the Alnwick Garden - Elderberries Party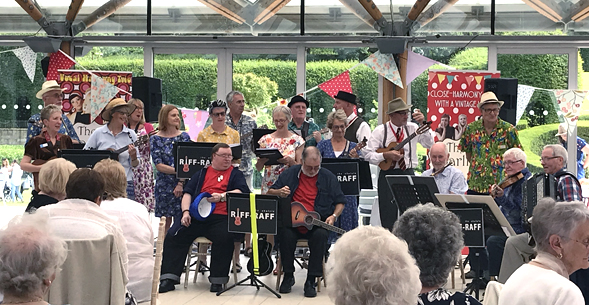 28th July 2018 - at Glanton Pyke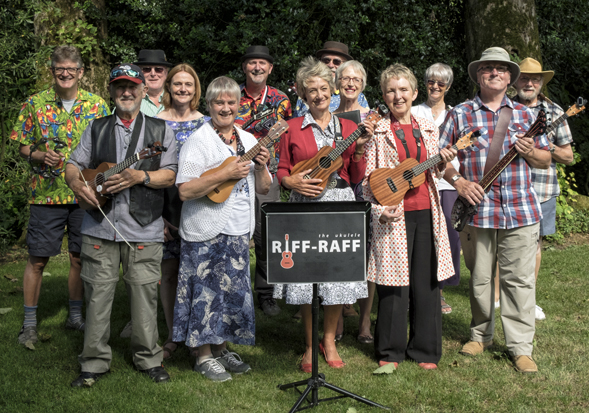 1st July 2018 - at Whitton, Rothbury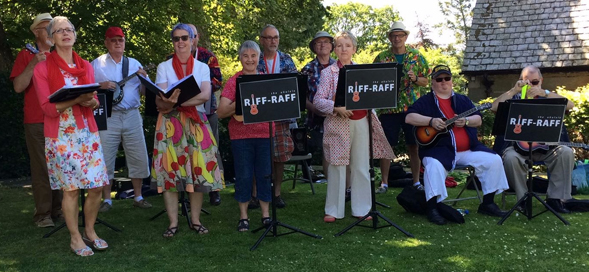 28th April 2018 - at the Hindmarsh Hall, Alnmouth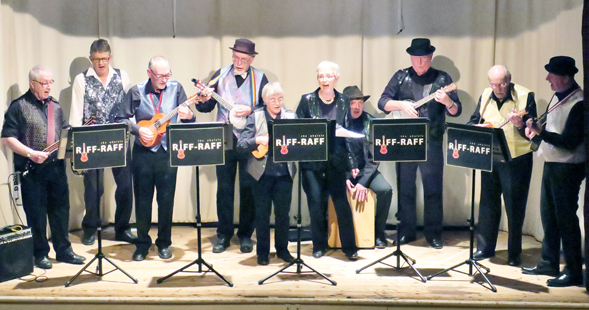 19th April 2018 - at St Christopher's House, Morpeth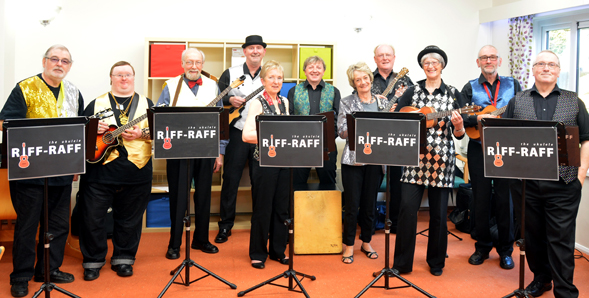 10th April 2018 - at the Stroke Club, Alnwick

12th December 2017 - at the Alnwick Garden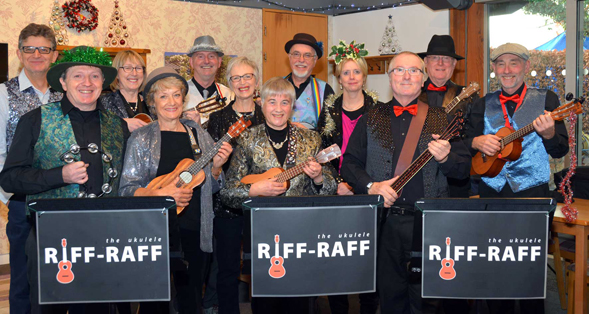 1st December 2017 - at Newton on the Moor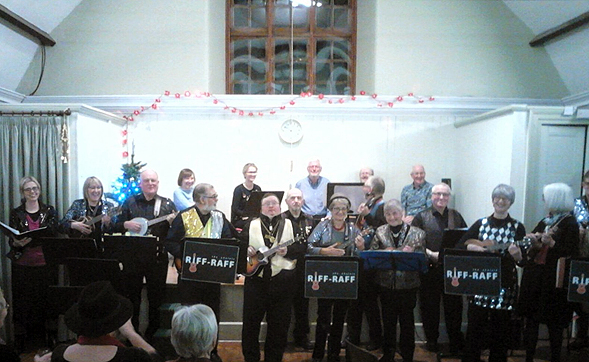 25th August 2017 - at the B-Fest, Bamburgh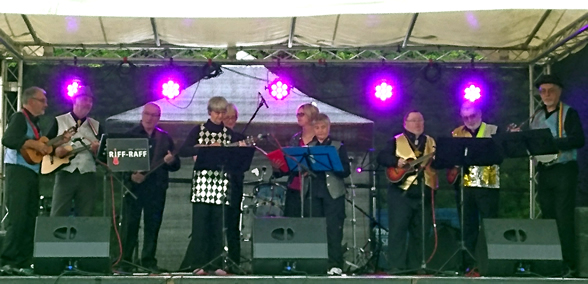 12th April 2017 - at Boulmer Memorial Hall

18th February 2017 - at St Paul's Court, Alnwick
Can you spot the hidden Fiddler's Elbow?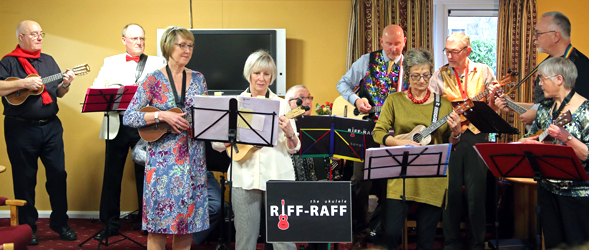 12th December 2016 - at The Alnwick Garden
Getting ready to start...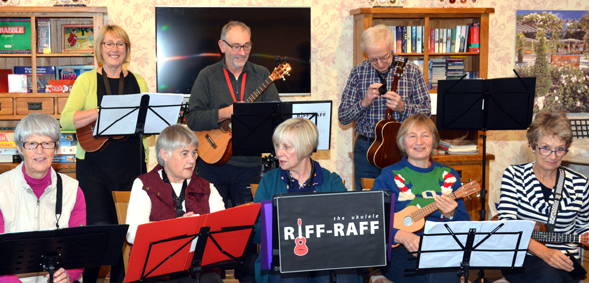 Some Riff-Raff regulars!